Father Of Red Cross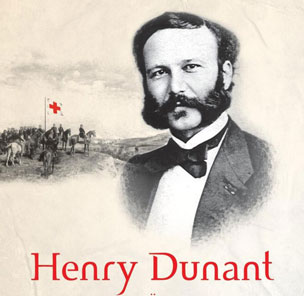 Based on the proposals a resolution for the formation of medical relief societies " Society for the relief of wounded combatants" was passed and the Red Cross Emblem to protect the members of Relief team was adopted. The name was changed subsequently in the year 1867 as "Red Cross Society" by Netherland. In 1875 the five member commission of the Geneva Society for Public Welfare began to call itself the International Committee of Red Cross (ICRC). In 1876 Muslim countries adopted Red Crescent on white background instead of Red Cross. The Red Cross Societies in times of peace pursue a variety of activities devoted to the health, safety and well being of the people, with the best relationship, understanding and cooperation between many governments and their national societies.
The involvement and contribution of young people to the work of the Red Cross has an interesting history. This genesis of their engagement originated in the province of Quebec, Canada in 1914, when school children first participated in the humanitarian work of the Red Cross work by making bandages, dressings and other comforts for soldiers. The idea soon spread to Europe, United States Australia, Italy, Bulgaria, Czechoslovakia, Hungary, New Zealand, Poland, Switzerland, United Kingdom and Yugoslavia France, Japan, Romania and Sweden in short duration .
In 1922, the youth programme of the Red Cross was officially recognized and supported by Resolution No. XVIII adopted by the General Council of League of Red Cross Societies and the expansion of Red Cross youth programmes to young people outside the schools or other than those attending educational institution were embodied in one of the General Councils resolutions XIX.
The Red Cross, through its junior and youth programmes, plays an important role in channelling and guiding this young energy in the cause of humanitarian action. The following lines throw the glimpse of youth red cross.